Relax Reset & Recharge with Us
Malibu Bliss Massage & Spa
We believe that wellness is multifaceted. To achieve it, there must be a balance of body, mind, and spririt. This principle helps us deliver a unique healing experience grounded in the formal techniques of Thai massage, Swedish massage, Deep-tissue massage, prenatal massage and Aromatherapy massage. Because good health is wealth, so take time to care for yourself.
If you feel tired and stressed after a working day, we are happy to give you an enjoyable and healthy solution to find your balance again.
Mon-Sun 10 AM-9PM Last appointment at 7:30 PM.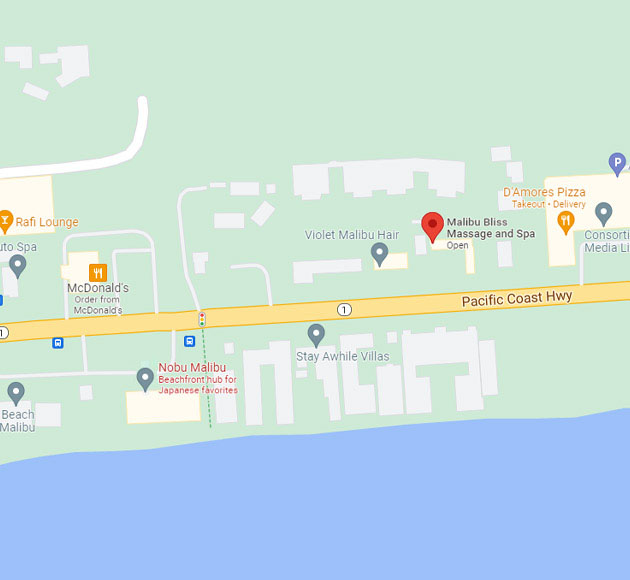 22637 Pacific Coast Hwy, Malibu, CA 90265
Phone: (310)317-9797
From the Blog
Latest News & Events
Pricing Plan
Services & Pricing
Bliss Swedish Massage
(Oil)
Swedish massage is often referred to as the "relaxing massage" Your Therapist will apply oil and use light to firm pressure with a range of long, smooth strokes. We will use a combination of kneading and frictino for the more superficial layers of the muscle tissue.
Add-on services
- Aromatherapy Oil $15
- Hot Stone $20
Our Special Offer
You Owe Yourself This Moment
About Us
Come in and our therapists provide the perfect treatment. Our massage is specially designed to help you achieve the perfect mind-body harmony
Open Hours
Mon-Sun 10 AM-9PM
Last appointment at 7:30 PM.